D01 Salon is happy to open it's doors – with some new guidelines!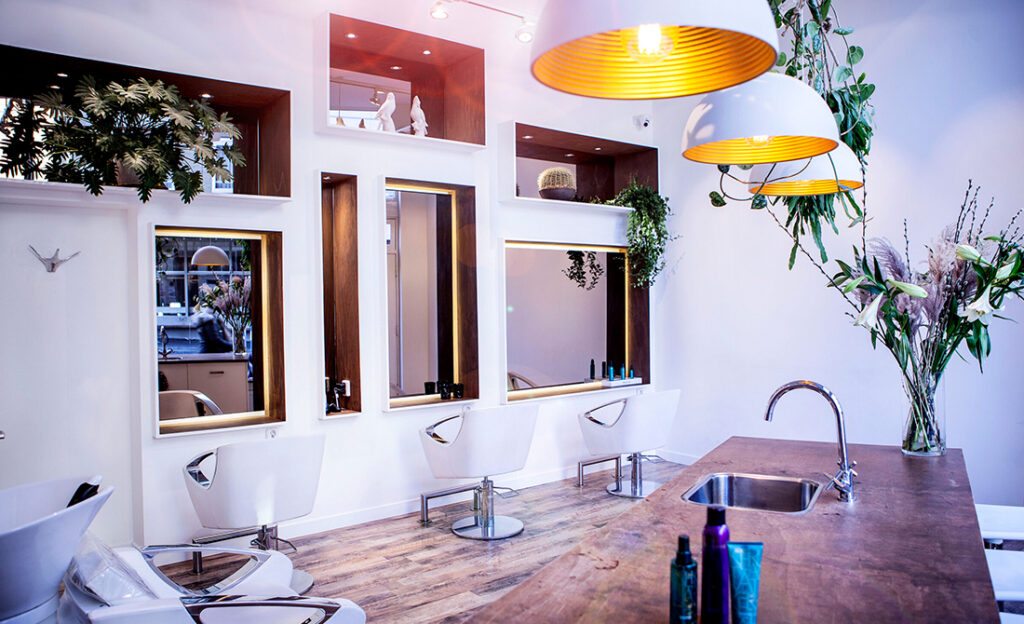 I can assure you that you now look according to the very latest and perhaps biggest hair trend since the invention of hairdressing scissors. After months of not seeing a hairdresser, your hair needs some love.
To ensure your health and that of the stylists, D01 Salon has prepared a number of Covid-19 salon guidelines:
We are not doctors however our government made it mandatory we ask questions about your health. We are following the guidelines of the administration of health (RIVM).
Arrive up to five minutes early for your appointment.
Don't come late. Your appointment will be cancelled. We can not afford to run late to guaranty safety.
Wait at the doorstep to be seated.
Our salons are small. Respect the 1,5 meters distance where you can.
Our staff can provide face masks. There is an additional charge of €2,50 (actual costs).
You can also ask your stylist to wear one if that feels better for you.
Follow guidance of our staff at all times.
Pay wireless if you can.
Come alone. We're sorry you can't bring or meet someone at D01 Salon.
Children are only allowed under the supervision of a parent.
In normal situations we are flexibel to run late. But this situation forces us sometimes to keep treatments more basic as we've a limit in what we can do.
Try not to use our toilet. And if you do clean it as a courtesy to the customer after you.
If you've any Covid-19 symptoms stay home, cancel your appointment.
If our colleagues can tell you are sick, or if they are in serious doubt, we've the right to cancel your appointment.
Try avoid touching surfaces.
Our opening hours can be different then normal to ensure safety.
We would love to turn your Flintstone look back into the hairstyle of your dreams, but keep in mind that the pressure on our reservation schedule is enormous and we cannot help everyone immediately. We have never experienced anything like this and we do everything in our power to help you as quickly and safely as possible.
We are taking reservations again, so feel free to call one of our salons and schedule a date. After this is done, we will send you a questionnaire via Whatsapp. It contains questions related to your health. You confirm your appointment by filling in that questionnaire. Failure to comply will result in cancellation of the appointment.
We hope to see you in good health in one of our salons!
Love, D01 Salon D01 Salon
Tweede Nassaustraat