SHOULD I VISIT THE HAIRSALON BEFORE OR AFTER HOLIDAY?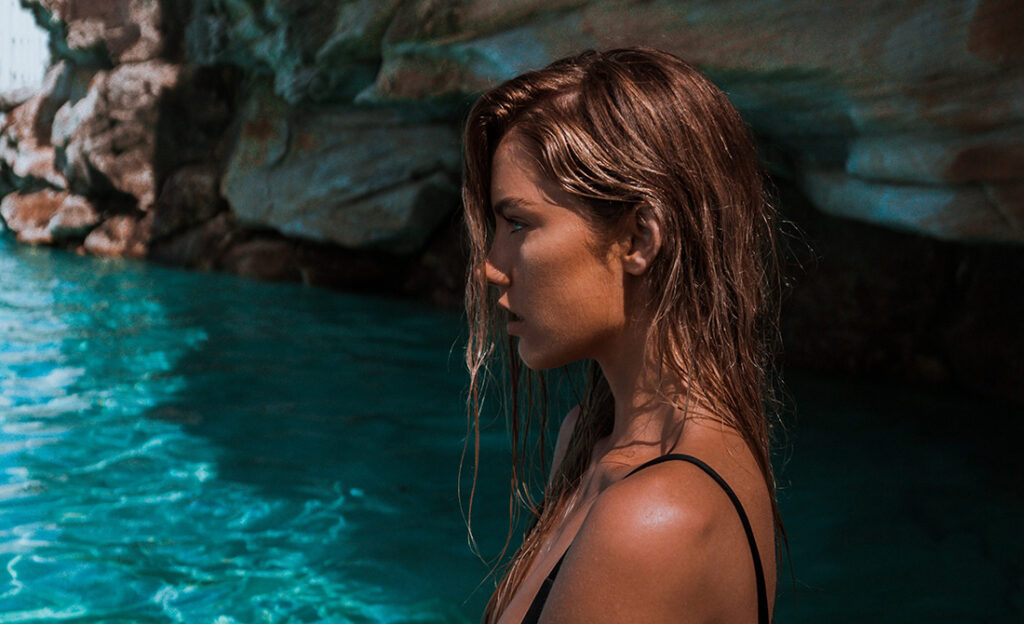 The question that comes back in the salon every summer: should I visit the hairsalon before or after holiday? People plan their hairdressing visit almost as accurately as their vacation. But what is the best thing to do? Lying at the pool with amazing glossy hair, or waiting a week with a dull haircolor.
It doesn't really matter that much. You have to look at your own hair and decide how many benefits are attached to it for you. Every hairtype is different, so it will react differently tot he circumstances you bring it in.
BEFORE THE HOLIDAY
Nice to have a photo of you in a tropical resort? Then you also want beautiful hair for that jealous-making picture. Just go to the hairdresser and get those amazing highlights. Just take good care of your hair. You can also simply have your hair cut, it grows even faster in the summer! But beware for bleached hair in the swimming pool, it can turn green! YES, GREEN! Read here how to prevent that.
AFTER THE HOLIDAY
Swimming in the sea all day, chilling in the sun and let the hair flutter free. Does this make you think of yourself? Then maybe it's a better idea to visit the salon after holiday. Especially when you have bright or pastel colors in your hair. Those colors are beautiful, but will fade really quick under those circumstances.
HAIRCARE
The most important thing is not whether you go to the hairdresser before or after your holiday, but how you treat your hair during the holiday. If you like to swim, sunbathe and don't really take care of it, then maybe it's better to get your hair back in shape after the holiday. If you wear a hat on the beach and hardly go swimming, your hair will have less trouble and the color will remain bright.
How to make your hair happy:
After swimming, rinse your hair with water. This way you get the majority of chlorine out of your hair.
Wear a hat or scarf in your hair to protect it from the sun.
Take a hair mask with you on vacation.
Do not sit in the sun with mousse or hair spray in your hair. This makes your hair dry out even more because of the alcohol it contains.
Enjoy !!! And don't think too much, it's your vacation!
Side note: If that dull, fluffy hair makes you crazy and you want more shine and manageable hair, a keratin treatment might be the solution for you! Read more about this miracle treatment here.
#holiday #beach #pool #hair #haircare # D01Salon #Amsterdam #highlights #for #or # a D01 Salon
Tweede Nassaustraat