THIS IS HOW YOU CHOOSE THE CORRECT HAIR COLOR FOR YOUR SKIN TONE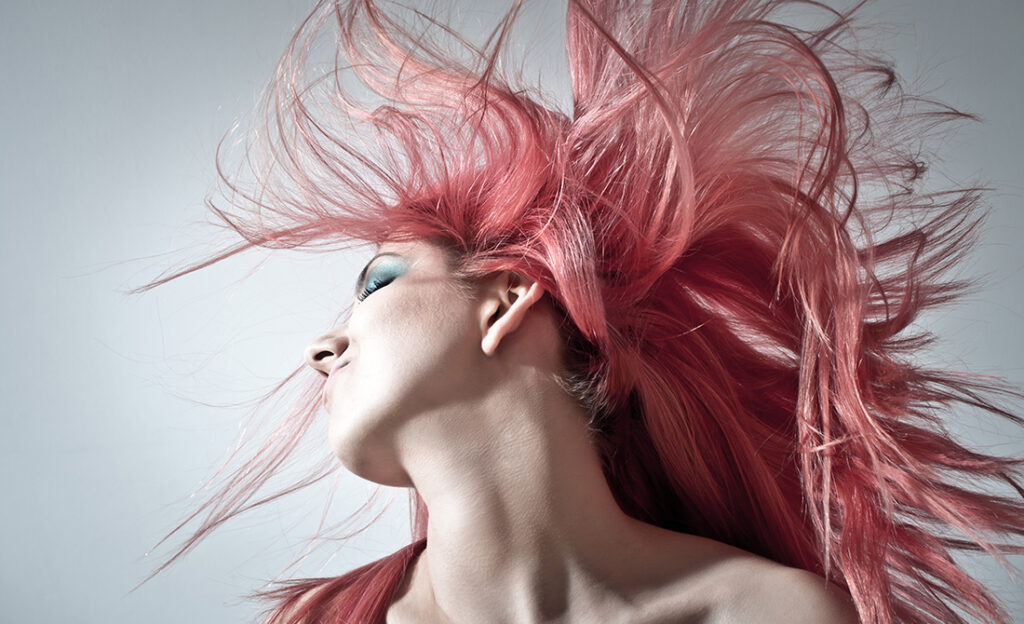 Choosing the right hair color is not always easy. Of course, you will be extensively advised with us which color suits you and is feasible, but it is also useful to know in advance what suits you. Are you planning a drastic color change? Or have you just colored your hair and suddenly your make-up does not work anymore, your skin turns gray or your face turns red. Then you probably do not have the right hair color.
TIP: Skin tone and undertone are not the same thing!
Unfortunately not every hair color suits everyone. There are a number of factors that determine whether a color is good or not good for you. Be aware of your skin color. Do you have a cool or warm undertone? For example, if you have a lot of redness in your face, you better stay away from warm tones. We have written below the do's and don'ts of each hair color and complexion. Of course, you can always contact us for extensive advice. Plan an appointment for this so that we can be sure that we can take the time you deserve.
TIP: This way you discover what kind of undertones your skin has!
To quickly determine if your skin has a cool or warm undertone you can do the following test. Turn your hand with your palm and wrist upwards. If your veins have a bluish color, then you have a cool undertone in the skin. If your veins tend to green, you have a warm undertone. Both greenish and blueish, you have a mixed undertone and every color will suit you. Hoera!
Warm Blond
Do you have a more yellowish undertone in your skin or do you have an olive or darker skin tone than these warm blond shades are ideal for you. No matter how light or dark the base of your skin is. The best colors for you are Caramel, Honey and Strawberry blond!
Ash Blond
With Ash Blonde shades we mean colors such as Platinum, Ice, Silver and Champagne Blond. These shades are very suitable for someone with a cool undertone and some redness in the face. The cool shades of the ash blond color spectrum counteract the redness in the face.
Cool Brown
Are you a Brunette with a red undertone in your facial complexion? Then Mokka and Chocolate shades are the colors for you. A Chestnut color will also do a lot of good for you. For you, the new trend color Mushroom Brown does wonder. Also, try a Color Shine with a cool base color.
Warm Brown
For the woman with yellowish skin, colors such as Honey and Amber Brown do particularly well. In fact, all warmer brown tones suit you. Ask your hair stylist which warm tones are hot and happening now.
Cool Red
You would think that red is by definition a warm color, but that is not the case. Also in the color spectrum of red, you have cool and warm undertones. You blush quickly and you have a red skin you can still shine with beautiful reddish hair color. Super convenient, because next year is all about red-heads. Cool shades of red: Chestnut-red, Burgundy and Bright red
Warm Red
A neutral or yellowish undertone? Then choose the trendy Strawberry Blond, a Copper or a Rust tint. These shades definitely benefit your complexion and also belong to THE trend colors of the season. Lucky you!
Black
Under the warm black tones, we understand Mocha, Cocoa, and very dark brown tones. If you have light skin but still want to go for black make sure you choose a black tone with a warm undertone as mentioned above. For example; a bluish black will complement a reddish skin tone. You don't have to go this radical. You can also choose a Dark Coffee Balayage.
Even if you have a darker skin tone you still have to consider wich undertone your skin has. Unless you have a skin color with a very cool undertone then choose a warmer black shade, otherwise, your skin color may inadvertently look gray.
Rainbow colors
Do you want an unconventional color in the hair? Here, very simple rules apply. Warm skin? Then choose cool shades with a blue or violet glow. A warm skin, so yellow, choose Pink and orange tones. Enjoy!
Images: Instagram Olaplex D01 Salon
Tweede Nassaustraat