THIS KERATIN TREATMENT IS THE PERFECT MATCH FOR YOUR HAIR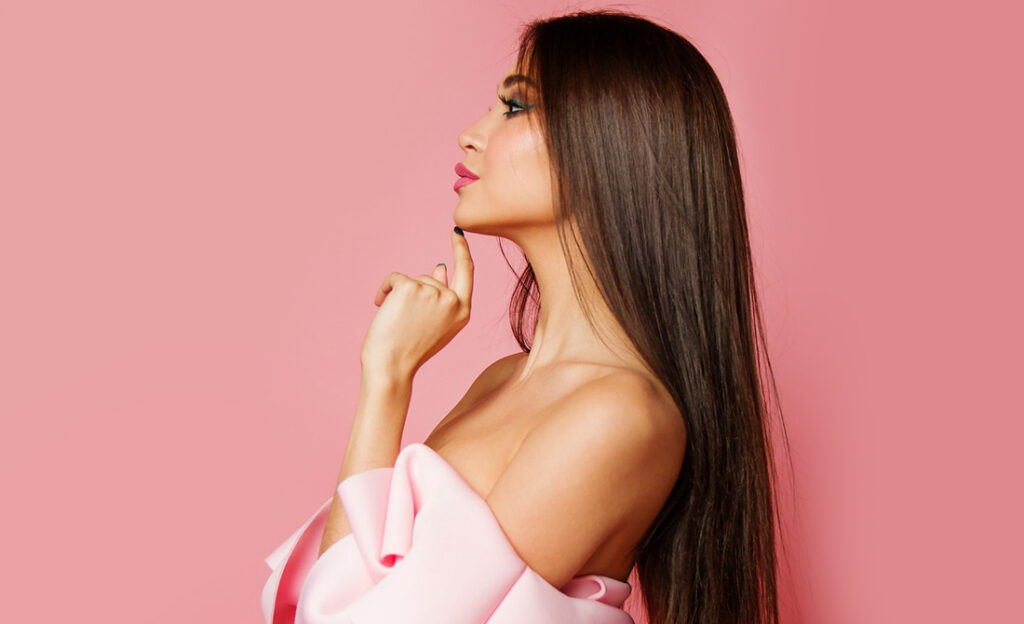 'How to deal with frizzy hair?' It's perhaps one of the most frequently asked questions in the salon. Our tip: a keratin treatment. Those dry, brittle locks are a tragic aftermath of winter; you really don't want to think about that anymore, when you are lying by the swimming pool this summer. But which keratin treatment is the perfect match for your hair? To help you on your way, we've created a guide which keratin suits you best. For hair so glossy it might blind a bitch.
At D01Salon, we've chosen to work with two different brands, so that we have a suitable treatment for everyone. You have a choice of two products – which both react very different to each hairtype. The Nano Keratin treatment is mainly caring and the smoothing function is somewhat in the background. An Alfaparf treatment has the advantage that your hair becomes really smooth, but it can also be more aggressive.
Now, let's find out which keratin treatment is a match for your hair!
DULL AND FRIZZY HAIR
If you want to turn dull strands of hair into a shiny locks, choose a Nano keratin treatment. This will give you the best shiny and frizz-free result.
FLUFFY AND CURLY HAIR
Do you have curly hair and is it dull, lifeless, or fluffy? Or a combination of these factors? Then you can opt for both treatments.
Alfaparf: For completely smooth hair with shine.
Nano Keratin: With this more caring treatment you maintain the structure of the hair. It has just a slightly less smooth effect than the Alfaparf.
COLORED HAIR
Colored hair means that the hair is slightly dyed lighter or darker. It has not been bleached before, with for instance highlights or balayage.
Nano Keratin: You can maintain the curl. Your hair will get more shine, become stronger and will be easier to handle. This treatment gives no visible outgrowth.
Alfaparf: This treatment will make your hair smooth and will hold curls down for a while. Alfaparf will grow out. This treatment must be approved by one of our hairdressers, because it has to match with your hair type. If that's the case you can still perform a Nano keratin treatment.
BLEACHED HAIR
For everyone with highlights, balayage and other bleached hair.
Nano Keratin: You can make the hair stronger and give it more shine with this treatment. Even extremely dry hair looks better after a treatment. In the case of highlights or balayage, it can also be made extremely smooth if the quality of the hair allows it.
Alfaparf: With bleached hair we never work with Alfaparf: only with Nano keratin. Alfaparf gives a chemical reaction with bleached hair and because this treatment was applied to a lot of people in the past, this type of keratin is the culprit of a lot of horror stories.
@d01salon
NATURAL CURLY HAIR
On naturally curly hair you can achieve different effects. 'Natural' means that the hair is not treated with dye.
Nano Keratin: You can keep the curl or smooth it down a bit. Your hair will get more shine, become stronger and will be easier to handle. This treatment gives no visible outgrowth.
Alfaparf: You can make it smooth and hold the curl down for a while. This treatment will grow out.
AFRO HAIR
If you have a wild afro or mixed hair, you can choose from two treatments. Both treatments make your hair softer and smoother. Is your hair colored? Then only one option remains.
Nano Keratin: Your hair becomes smoother, softer and starts to shine more (also for dyed hair).
Alfaparf: If you have not dyed your hair, you can make it a lot smoother and shinier with this treatment.
SOME ADVISE
Always be honest about the history of your hair. Sometimes we're not able to see that your hairdresser has been highlighting your hair for twenty years, but painted it black last week. Clients who lie about this (and believe me that occurs) are often disappointed by the treatment. D01 Salon
Tweede Nassaustraat