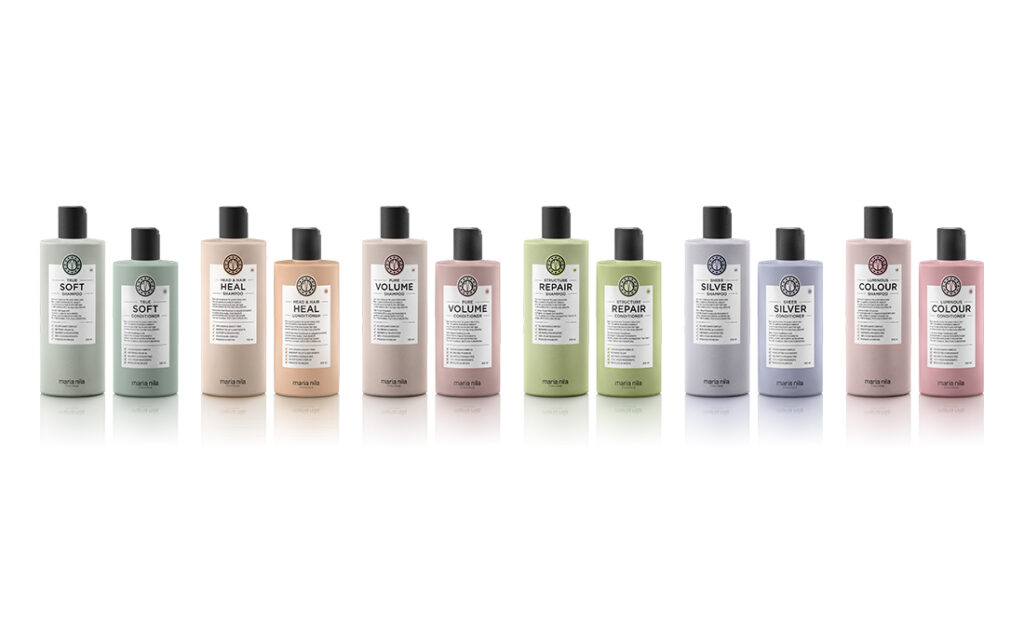 We are proud to present you something new, something with animal wealth in mind. Vegan hair products making a step towards a sustainable and friendlier world. At D01 Salon we where overwhelmed by the quality. So we couldn't find a reason not to jump into this.
"WE PROVIDE THE WORLD WITH FRIENDLY, SUSTAINABLE BEAUTY
IN A PROFESSIONAL, CONSCIOUS AND PLAYFUL WAY"
100% vegan haircare produced in Sweden sold in Amsterdam @ D01 salon
We are not the usual haircare brand. Our 100% vegan and cruelty free products are developed out of love for animals, as they should not be part of haircare products. By providing high quality vegan beauty, we make it easy for everyone to take a step towards a sustainable and friendlier world.
By choosing Maria Nila, you choose cruelty free, climate friendly and colour protecting haircare produced in Sweden. Our chemists develop our products with carefully chosen ingredients that make a difference for clients, salons, animals and the environment. We have our own product development, production, filling and warehouse in our factory in Helsingborg, Sweden, and from here we ship all over the world.
Our safety and quality checks in every step of the production chain assure that our products have the highest possible quality, in every single unit. By driving and controlling the entire process from concept to product, we are able to guarantee healthy working conditions and high quality formulas.
TOGETHER WITH THESE ORGANIZATIONS WE CREATE A CRUELTY FREE WORLD
We live in a society where we have to take responsibility for animals, the environment and our future generations. Animals are a great part of our planet and they shouldn't be plagued or exploited due to humanity's vanity. Therefore, we see it as a matter of course to produce products with 100% vegan ingredients.
We are certifid by The Vegan Society, PETA and Leaping Bunny, which all are global animal welfare organizations. Their logos are featured on our packaging and means that the consumer can be sure that our assortment is both animal friendly and vegan. I the future, we hope that all beauty products around the world will be vegan and environmentally friendly.
PETA
People for Ethical Treatment of Animals (PETA) is the world's largest animal rights organization. Being certifid by PETA means that they oversee and ensure that the ingredients of our products are truly vegan and that we do not test animals.

LEAPING BUNNY
Leaping Bunny lists brands that are guaranteed not to test their cosmetics, hygiene or cleaning products on animals. All brands that are certifid have the opportunity to use the Leaping Bunny logo as found on our products. Leaping Bunny is jointly developed by animal welfare and animal rights organizations in Europe and North America and is used in 24 countries where Djurens Rätt is responsible for the list in Sweden.

VEGAN SOCIETY
Vegan Society is the largest and oldest vegan organization in the world. They coined the word Vegan 1944 and ensure that all products and ingredients are 100% vegan.
Available @ D01salon Nassaustraat & soon at Haarlemmerdijk D01 Salon
Tweede Nassaustraat