This is going to be the big trend in 2020!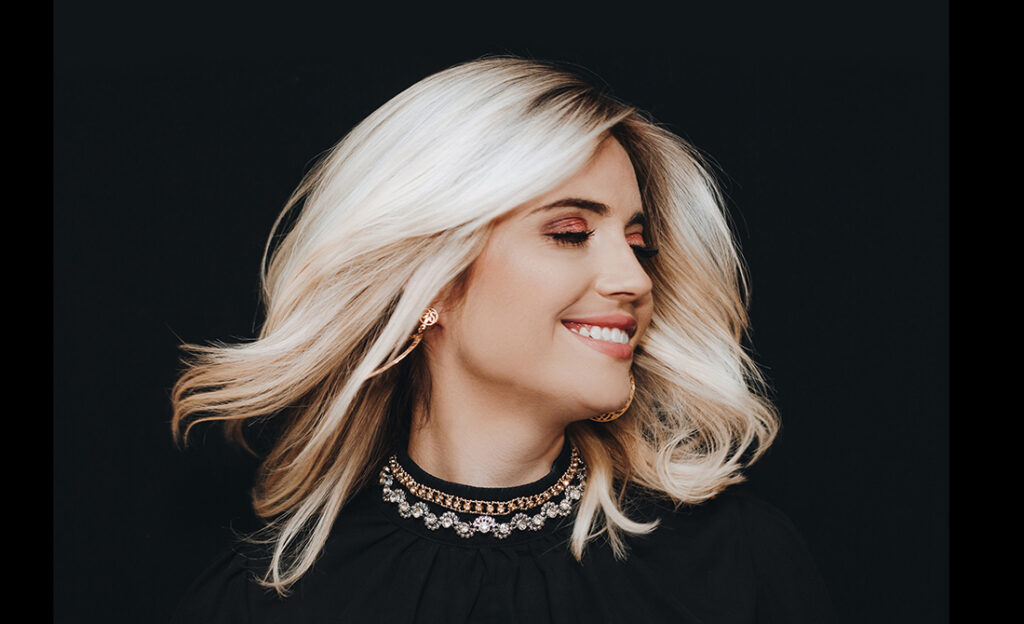 Flipped out hair! This vintage hairstyle stole the hearts of mutiple celebs. It is literally so cute – and also a perfect hairdo for Valentines day or a date night. Anyway, Hailey Bieber, Jennifer Lopez, Bella Hadid, Kim Kardashian, Sophia Richie – they're all fans. This modern 60's glam is a great trend for those who have shoulder length hair. And it embodies that classy 2020 energy we all vibe on. And the most fun part is: it's soo easy!
Predicted
Celeb hairstylist Dom Seely has predicted this classic hairstyle is going to be a major trend in 2020. Maybe you saw it on Instagram at the end of 2019. Well, the hairdressers can't say goodbye to it yet. Also hairstylist Justine Marjan is head over heels for the flipped ends.
The key element of this trending hairstyle is the upturned ends, but the rest is up to you. You can go for a ponytail, half up half down, or just loose hair with a cute pin. Do what you like!
How to:
Easy? Yes! To get the look Sophia Richie is rocking below, you need a curling iron or straightener. Start with straight hair (you can also style your hair by blow-drying it with a brush, this way you get even more volume) and secure the part of the hair that frames your face with an elastic band, like a high ponytail. Make sure it is really tight and spray hair spray on it to keep baby hairs smooth. Take a little section from the ponytail and pin it along the elastic band. Then curl the last three centimeters of your hair up in a sort of semi-circle motion. You can do this with a curling iron, or with your straightener – just what you have at home.
Obsessed with this look, but you rather have a hairstylist doing it for you? No problem at all! You can book your appointment at the buttons below. D01 Salon
Tweede Nassaustraat