5 HOLIDAYS HAIR STYLES FOR 5 DIFFERENT TYPE OF WOMEN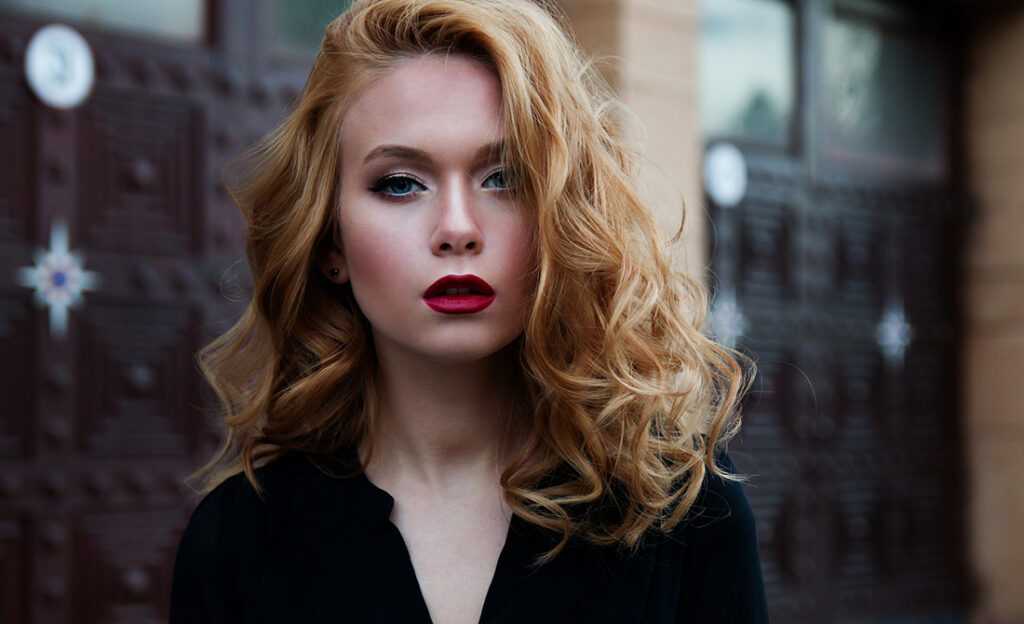 The Holidays are coming! For some of us the happiest time of the year, others are horrified by all the festivities and collapses under Christmas stress. We cannot help you with everything but can provide you with a high dose of inspiration regarding Holiday hair. There are suitable festive hairstyles for every type of women. See below, five festive hairstyles for five different types of women.
The Holiday hater
For you, the holidays are clearly no fun. You get sweat attacks at the sight of the first festive street lighting in December. All festivities are just too much for you. But still, you want to be good at the Christmas dinner of your in-laws.
Nothing is easier than having a headband in your hair. Choose one of a nice material or one with some nice frills on it like false pearls. Et voila. You have created a festive hairstyle in an instant. Is this just too simple? Then make a knot or a high ponytail and twist a nice ribbon around it. Make sure that the hair is neatly combed along the face. With a can of hairspray and a ribbon, you come a far end.
Mommy Holiday Hair
Especially for new moms, self-care often comes last. Now that is not bad if you are safely hidden at home but if you suddenly have to appear in public. A Christmas or New Year's event does not have to be a moment of terror. There are easy to create and maintain festive hairstyles.
An easy hairstyle is, for example, the messy bun. This requires little preparation or maintenance. No matter what kind of length or texture your hair is, a messy bun is always possible. With a shorter haircut such as a Bob or Lob, you fix the hair above the neck with a number of bobby pins. Reinforce your hair beforehand with a texturizer such as a dry shampoo.
HOLIDAY HAIR TIP:
"Mix some glitter with hair gel and apply to your roots for a true sparkling and festive effect."
All out everything
Yes girl, go for it! Nothing is too much for you. Christmas, New Year's Eve, you live for it. Glitter and glamor here you come.
Hair accessories are a must this year. It is an easy trick to literally sparkle-up your hairdo. Want even more sparkles? Go for Glitter Roots. also see Glitter Roots again this year. It does wonders for your festive hairstyle!
Classic Glamour
For you, Christmas revolves around family and nostalgia. You like a chic coupe and want to look your best without too many bells and whistles. Neatly up done hair or nicely blown out curls suits you best. Or go for a razor-sharp Lob or Bob for an ultra-smooth style, as shown by the Kardashian sisters below.
Also, keep your makeup classic. A cat eyeliner and well-placed highlights are enough to create a beautiful classic look.
The Go-Getter
You're always on the run. Work, work, work, meetings, and many corporate Christmas and New Years get-togethers. Time is one thing you don't have, that doesn't mean you don't want to look your very best. What to do?
For you, a well-planned visit to the hair salon is the solution. Why do it yourself, if your favorite hairstylist can do it for you. A great blow-out or up-do, everything is possible. Like the beautiful bouncy blow-out that Kaia Gerber wears below. D01 Salon
Tweede Nassaustraat