NO GREEN HAIR AFTER A DIVE IN THE POOL!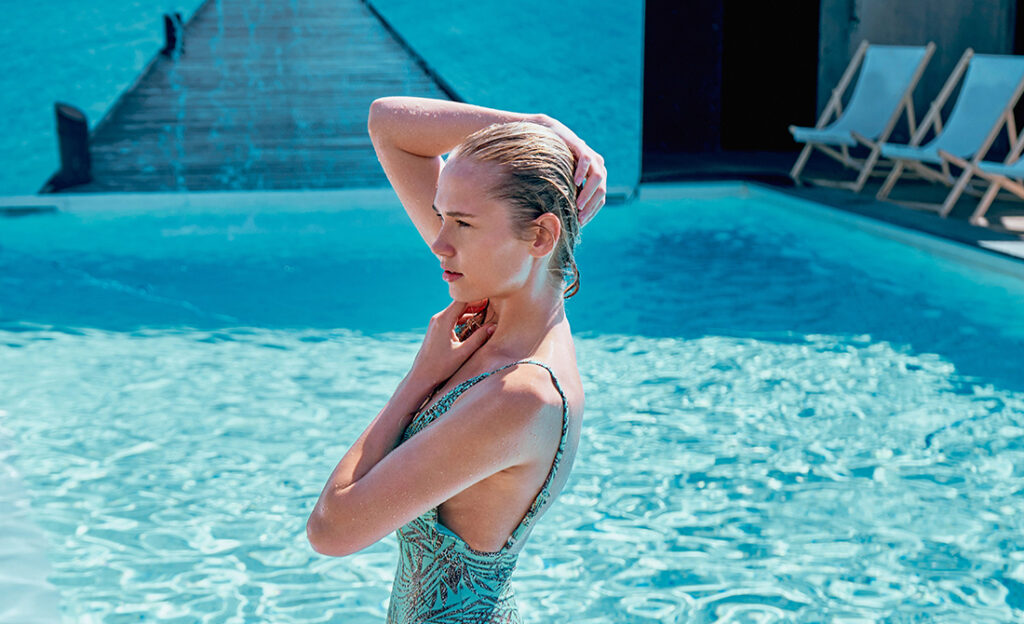 Noting is more horrible then having green hair after a day at the pool. Especially colored blondes suffer from the effect of chloride. Suddenly your beautiful blonde hair is turned into green. But we know what to do about this awful phenomenon. This product protect your hair from getting green.
Last week we told you about the damaging effects of sunshine and how to prevent sun damaged hair. Another summer issue is discoloration after swimming in water with chloride. Sometimes you just really want to get your hair wet and dive into a pool. With the hair care products of Kerastase Soleil you can easily do that without worrying about any discoloration. No green hair anymore! D01 Salon
Tweede Nassaustraat