7 HAIR HACKS TO PREVENT SUN DAMAGED HAIR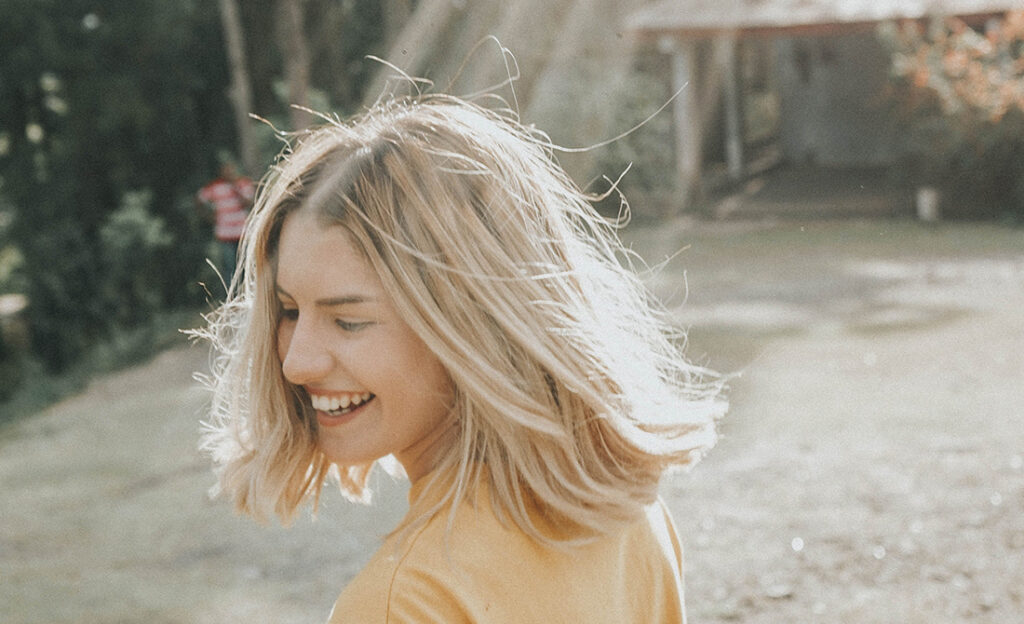 Nothing feels better than just relaxing in the sun. With the summer ahead, the weather improves and the number of sunny hours per day increases. Unfortunately, the sun also has disadvantages. Like the harmful radiation from the sun. The sun can properly dry out your hair. This makes it look dry, dull and brittle in the summer and it can even break the hair down. That is why it is super important to take care of your hair and use a hair product with SPF. This is for all sun lovers and beach bunnies.
TIP 1:
Co-wash your hair. Try washing your hair daily with only using a conditioner. Where shampoo cleanses your hair it also dries it out. So limit shampoo washing your hair to max twice a week.
TIP 2:
Use a hair care product with SPF during holidays, beach days or festivals visits. Use for example the care line of Kérastase Soleil to make sure you don't end up with brittle and dried out hair.
TIP 3:
The beste protections is still covering. Wearing a hat or scarf in your hair protects your hair best agains the harmful effects of the sun. It also looks great and creates a great beachy, Bohemian Festival Look.
TIP 4:
Take care of your hair after a day of sunbathing. Use a restorative and caring hair mask after a visit to the beach or swimming pool.
TIP 5:
Pre-condition your hair. Are you ging on vacation and/or are you going to swim in the sea or pool? Put some conditioner in your hair before you go swimming this protects your hair from drying by sea or chlorine water.
TIP 6:
Choose a hairstyle that covers parts of your hair. Like
a messy bun or ponytail.
TIP 7:
Drink, Drink and Drink. Water can not only prevent your skin from drying out but also your hair. It's no secret you will sweat more in the sun, this why hydrating your self is a must.
If the sun already took its toll on your hair and it's beyond saving, no worries, read our article about 8 Short hairstyles that makes you want to cut your hair D01 Salon
Tweede Nassaustraat