BRUNETTE TO BLONDE IN 24 HOURS. HOW TO?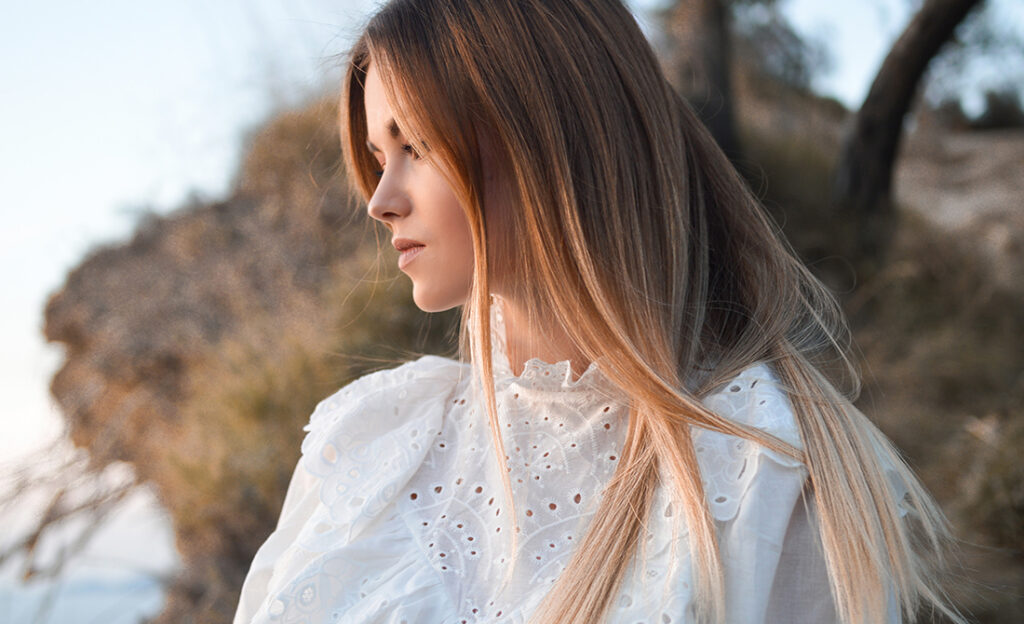 If you have to believe Instagram, celebrities change from a dark brunette to a radiant blond in one day and back again. How do they do that? And especially how can you do this too? Unfortunately, the truth is slightly less glamorous than the showbiz illusion. The secrets we tell here.
Spoiler Alert
Most celebs wear lace wigs. Did you ever wonder how Kim Kardashian or her younger sister Kylie Jenner effortlessly changed from a dark brunette overnight into a platinum blonde? Perhaps you have ever entered a hairdressing salon with the question; "I want to go blond". Was the answer disappointing? This is why.
'Social' media illusion
Even the best color specialists cannot get a dark-haired girl into a blond within 24 hours.At least not without seriously damaging your hair. Certain celebrities that change that quickly of hair color do it by wearing lace wigs (a very expensive wig). Or they needed just a little bit treatments than you suspected. Most of us have colored hair and that makes it even more difficult. This is a typical case of 'social' media illusion.
No worries, you CAN change your color dramatically
Rule number one, have patience. The color you now have determines the number of treatments you will need. If you have black colored hair it will take a little more time than when you are a natural dark blonde. Sounds logic right!
Miracle formula Olaplex
Are you already familiar with Olaplex? This super nice hair care brand has caused a breakthrough in the hair coloring industry. Olaplex is the first to prevent your hair from tearing off, drying out, and falling out as a result of coloring. Thanks to this product, it is finally possible to go for a lighter or darker tint without inflicting excessive force on your hair. Olaplex is seriously revolutionary in their field and makes healthy hair coloring easier for us hair stylists and the ones in our chairs.
Aftercare
Olaplex is not only accessible for professionals. You can also buy Olaplex products to continue taking care of your hair at home. For more information about this absolute hair-life changer feel free to contact us. We gladly provide you with all Olaplex services and details! D01 Salon
Tweede Nassaustraat