6 HAIR HACKS FOR BLOND GIRLS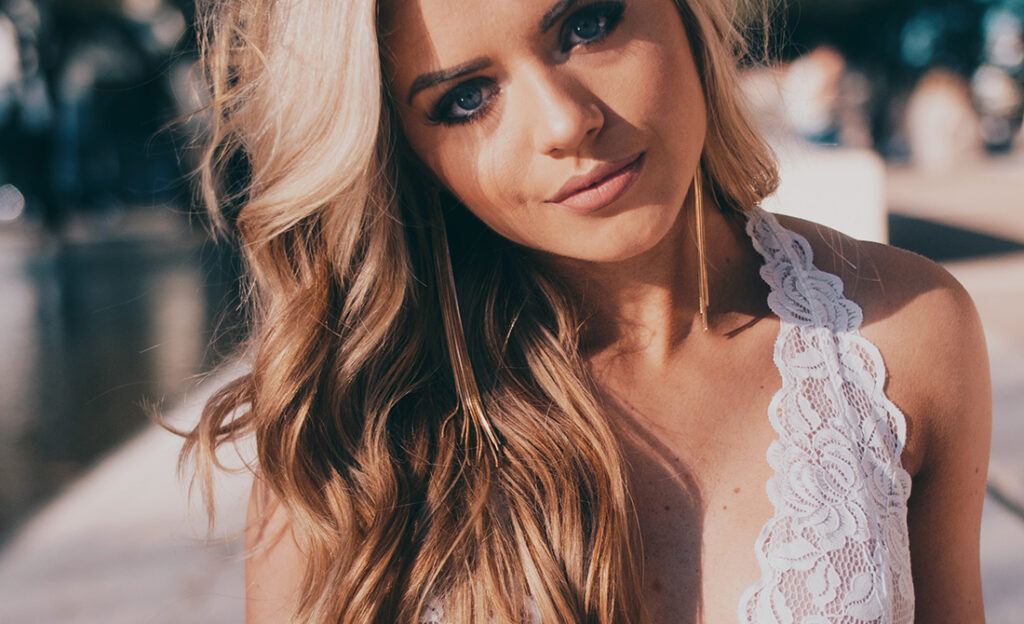 Blond is currently more popular than ever. Celebs color their hair blond en mass. Especially blond tones like Cool blonde and Ice blonde are hot! You want your blond hair to be beautiful, fresh and radiant. Certainly, in the summer months, it is important to take care of your hair extra well. With these 6 tips, you keep your blond hair in perfect condition. Blondes have more fun, right ?!
Do not wash your hair too often
Try to wash your hair as little as possible, actually up to twice a week. Washing too often affects the color and condition of your hair. If you get oily hair quickly, use a dry shampoo. Try to change your routine and use dry shampoo before going to bed instead of in the morning. This way it will do its work all night long.
Choose a shampoo especially for blond hair
If you wash your hair, choose products that are specially developed for blond hair. These will make sure your blond hair stays really blond.
Choose a violet toner
Especially for blondes who have had their hair colored, after a while your hair might get a yellow undertone. By using a toner with a violet tint your hair will stay nicely blond and bright. The Matrix hair care products are ideal, for example, the Matrix Results Brass Off products.
Create highlights by using beer
Sounds crazy but a mixture of beer, lemon and honey lightens up your hair in a natural way. Take the juice of half a lemon, three spoonfuls of honey and mix with a light beers. Honey contains a natural form of peroxide. An hour of sunshine with this mixture in your hair results in beautiful highlights. Wash your hair with a shampoo and conditioner afterward.
Ketchup to counteract the effect of chlorine
Another hair hack from the kitchen cabinet. Sometimes blond hair reacts on the chlorine in pool water. It can get a green or blue haze. No worries. Take a tomato ketchup hair mask. Leave the ketchup in for twenty minutes and your color is back to normal again. The red of the sauce neutralizes the blue and green.
Use conditioner before swimming
Apply a small amount of conditioner before diving into the swimming pool. Chlorine drys out your hair properly and can even affect the color of the hair. Conditioner protects your hair against the negative effects of chlorine.
Of course, these tips from the cabinet are very nice to try. If you want to make sure that you reach the right result, book an appointment at our salon and let a professional hair stylist advice style you. Don't hesitate and contact us for an appointment. D01 Salon
Tweede Nassaustraat