6 TIPS TO GET RID OF FRIZZY AND STATIC WINTER HAIR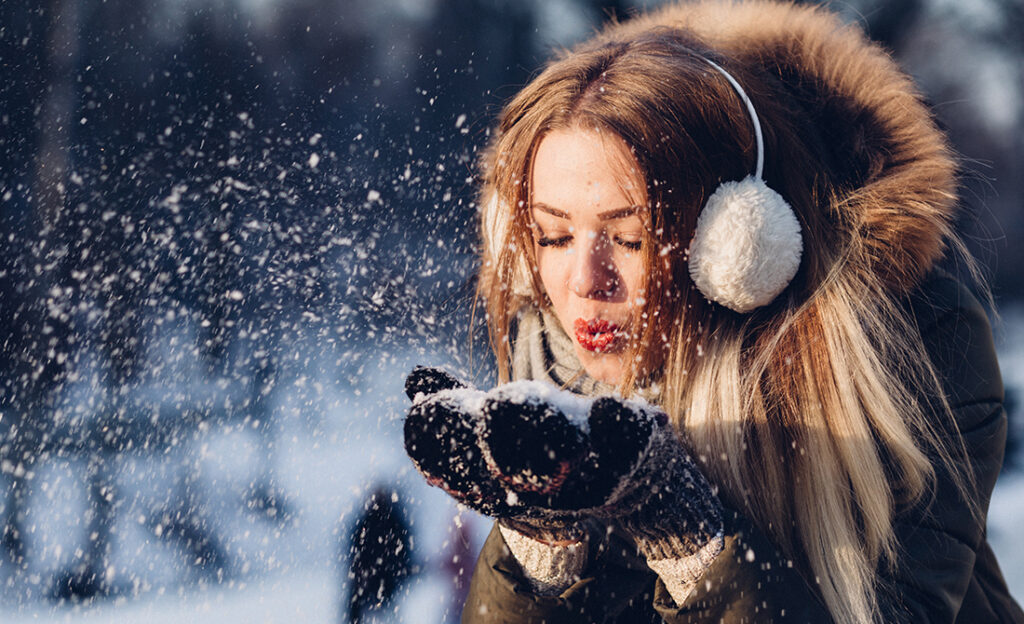 Brrrrr …. it is getting colder. Winter weather is not exactly conducive to your mood and certainly not for your hair. Our beach look and cheerful summer hair isfar behind us. But no worries, we have six tips for you that will help you to get rid of frizzy and static hair in winter.
1. Pay attention to what you wear
During the autumn and winter months, pay extra attention to the label of your clothing. Go for 100% natural materials and try to stay away from synthetic materials such as polyamide and nylon. Synthetic fabrics provide static hair. And you do not want that! Buy your hat and scarf preferably made of knitted cotton.
2. A cool brush
Put your brush in the refrigerator, yes really … It closes the scales what will fend off frizzy hair.
3. Hairspray
If you wear a hat and you want to prevent your hair from standing upright at the moment you take it off. Then spray some hairspray on the inside of the hat before putting it on.
4. Emergency solution
Did you know that a dryer cloth is ideal to get rid of frizzy and static hair? So put some wipes you use in your wash dryer in your bag just in case. As an extra your hair will also smell nice.
5. Extra attention
Pay your hair a bit more attention than usual. Use a weekly hair mask to extra nourish and care for your hair. Do not forget to take care of your hair with a conditioner after every wash.
6. The ultimate solution
Are you looking for a lasting solution to frizzy, static and unmanageable hair, then maybe a Keratin treatment is for you. Keratin is a body substance, so no chemical sh*t. The treatment ensures that your hair becomes silky soft. The result lasts for three months. Soon more about this treatment. Of course you can contact us for more information about a Keratin treatment or to make an appointment directly. We are happy to provide you with extra information. Click here! D01 Salon
Tweede Nassaustraat